Girls Trip at The Fairmont Dallas & StyleCon!
Happy Hump Day! Brace yourselves for a longer post than usual because I've got a lot to tell y'all about my girls trip to Dallas! I went with two other bloggers: Haley with Red Rhinestone and Alessandra with Alessandra Laura to attend StyleCon Dallas. StyleCon was held at the Fashion Industry Gallery (FIG), which was so convenient because it's literally right across the street from the Fairmont! It was so nice because we didn't have to pay for any parking or worry about driving somewhere.
During our stay at the Fairmont Dallas we stayed in a suite on the 15th floor with a conjoining room with two queen beds. The three of us would have fit just fine in the spacious suite, but it was so nice that each of us had our own bed to sleep in. Sleeping at the Fairmont made me realize I need a new mattress at home, because I slept better during my stay than I have in a while! I also am a little picky when it comes to hotel toiletries and always bring my own to use, but I love the Le Labo Rose 31 the Fairmont properties include.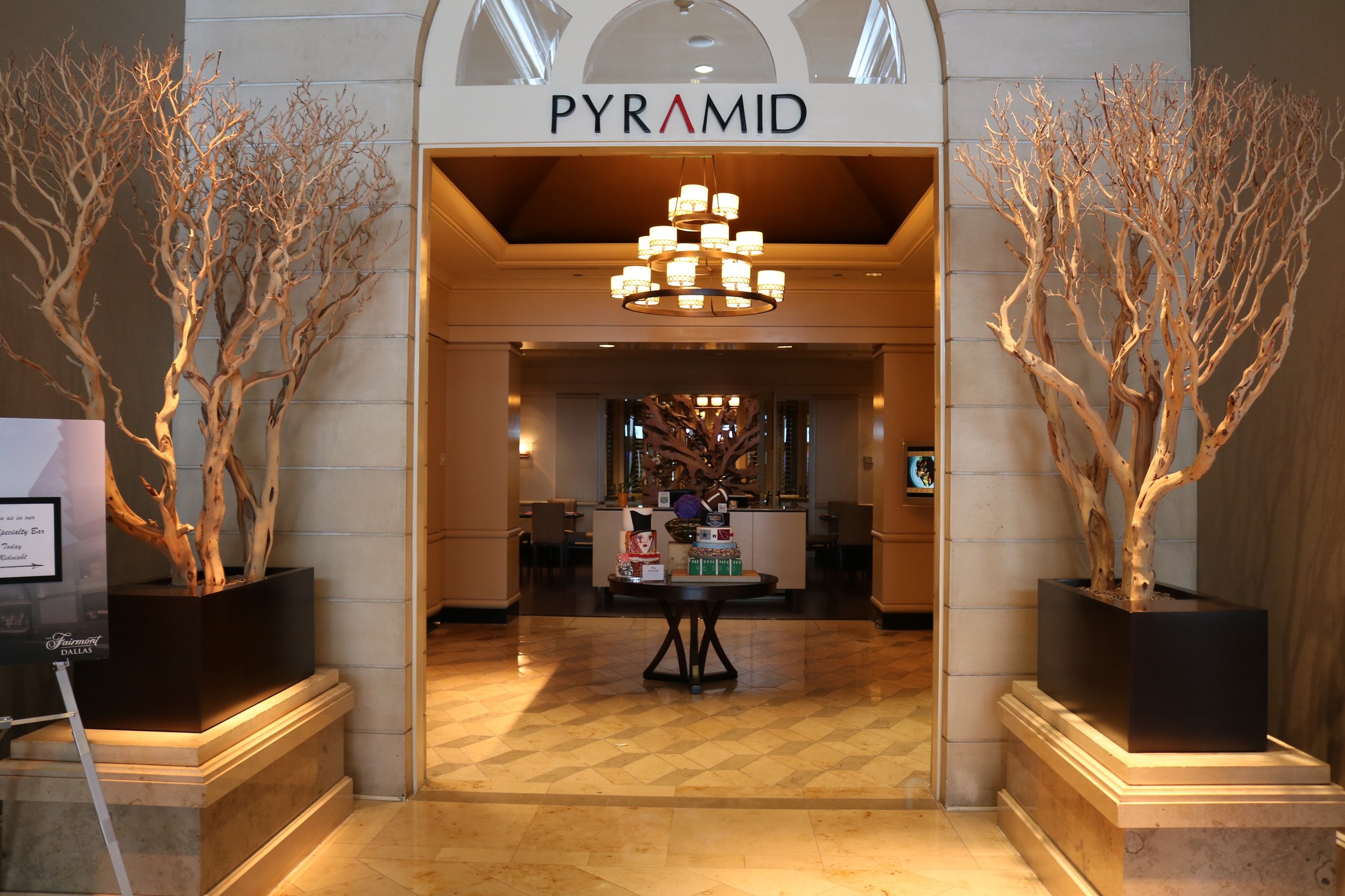 The Fairmont Dallas has an in house full service Starbucks and also a restaurant called Pyramid (we didn't try this out, so I can't review on the food). There were also two weddings while we were there, so by that you can tell it's a pretty nice hotel!
We were basically in Dallas for only a day and a half but these are all of our shoes and handbags (it wraps all the way around)! We also did a pajama shoot and I love how the photos turned out!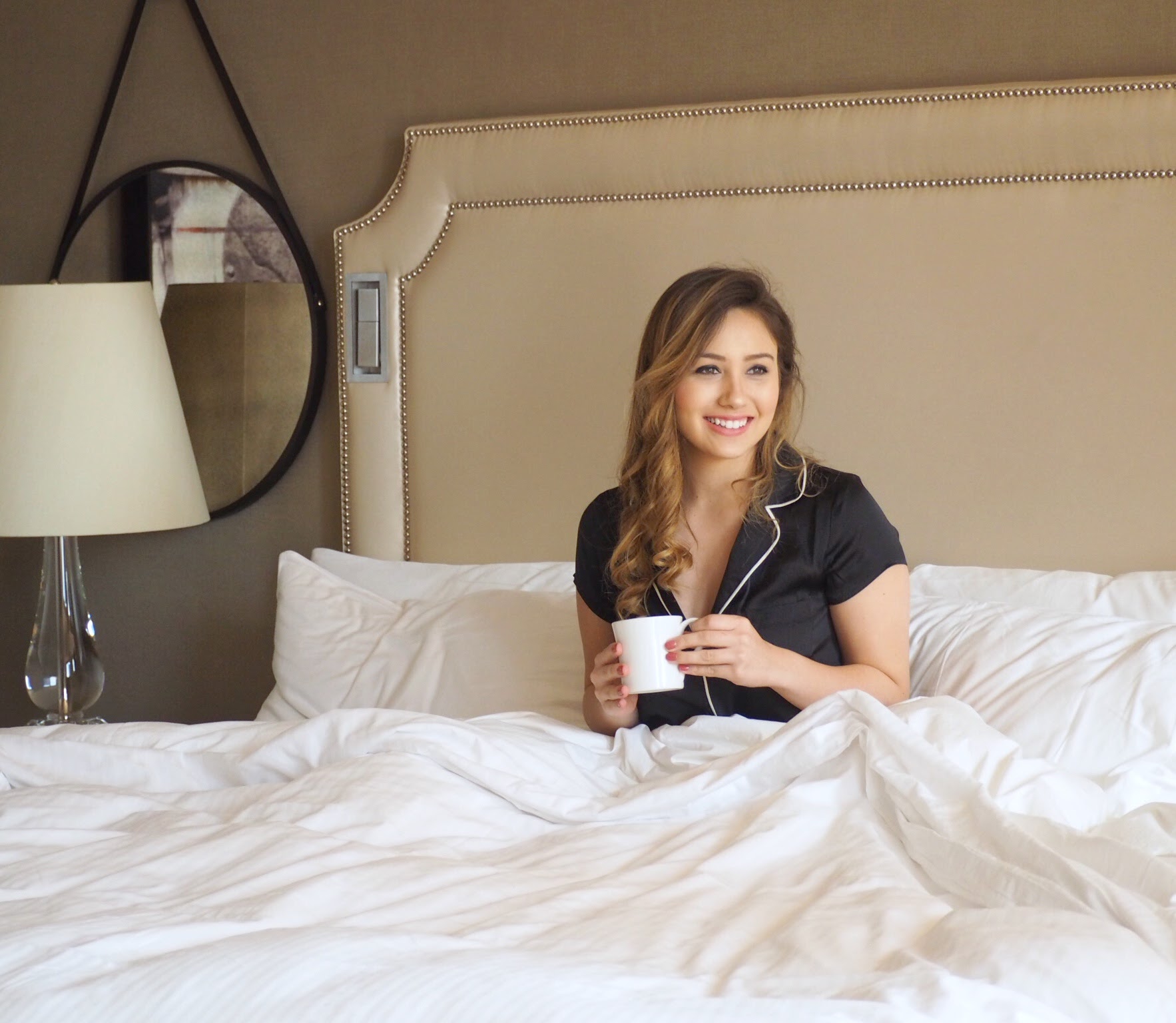 Get my pajamas here! They are satin and so so comfy to sleep in, plus they're super cute!
Overall we had such a great time at Fairmont Dallas. The property itself is in a fantastic location, has an in house Starbucks and is well kept. All of the staff we dealt with were extremely helpful, especially James and "Little Joe" whom helped us when we got in! I highly recommend this hotel if you're heading to Dallas!
StyleCon is an annual event held in Dallas and Orange County to bring together a community of fashion and beauty influencers. This is an all day event (9AM - 5PM) which includes panels all throughout the day about numerous topics, mainly focusing on building a brand and social media influence. I got to meet the founder of Style Collective - Annie Spano! She was a speaker and she is the sweetest! Style Collective is such a great resource for bloggers/influencers; it's basically your go to guide! If you are thinking about becoming a blogger or just starting out, I highly recommend you join! Back to StyleCon - there were also about 30 different booths with beauty, stationary, home and clothing items. I really enjoyed getting to listen to the speakers, but there was not enough seating for everyone to do so, we even sat on the floor at one point. I'm iffy if I'll be attending future a StyleCon, but I love the concept of it and the swag bag was pretty nice too!
In case you missed this outfit, head to this blog post to get the deets! My event at Poppy Clothing is basically in a week and I am sooo excited!! Everything is coming together so it should be a good night! Hope to see y'all there!